75CL is an online retailer for users to discover the perfect wine and get it delivered in no time to their doors. Our client has decades of experience selling wine to customers in their shops. How would their customers buy wine online?
This project started with research to understand how customers choose and buy wine in order to create an online experience that encourages discovery and interest in wines.
Details
Designed and launched in 2015
Response E-commerce
Services
Competitor Analysis
Customer Research
Interaction Design
User Interface Design
Low-Fidelity Prototyping
Credits
Sylvia Ng
Natacha Ruivo
Min-Er
Masha Zimovich
Charmaine Low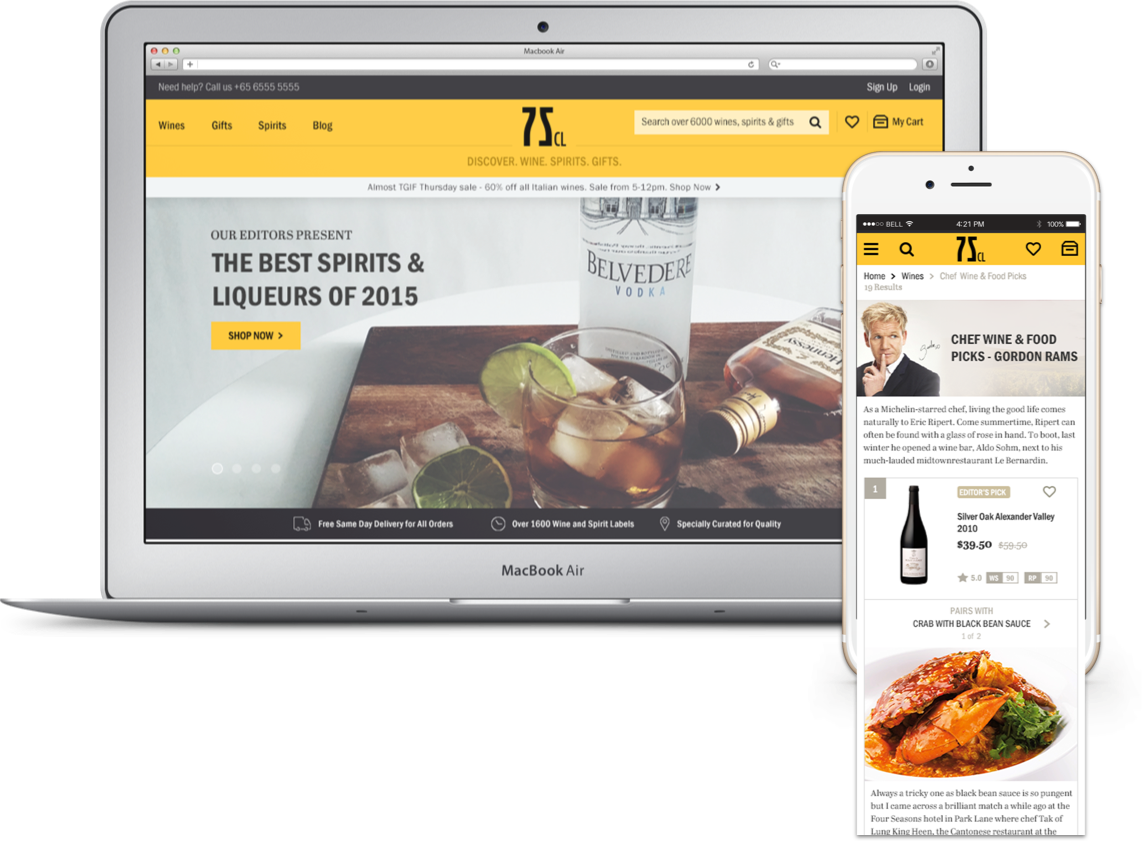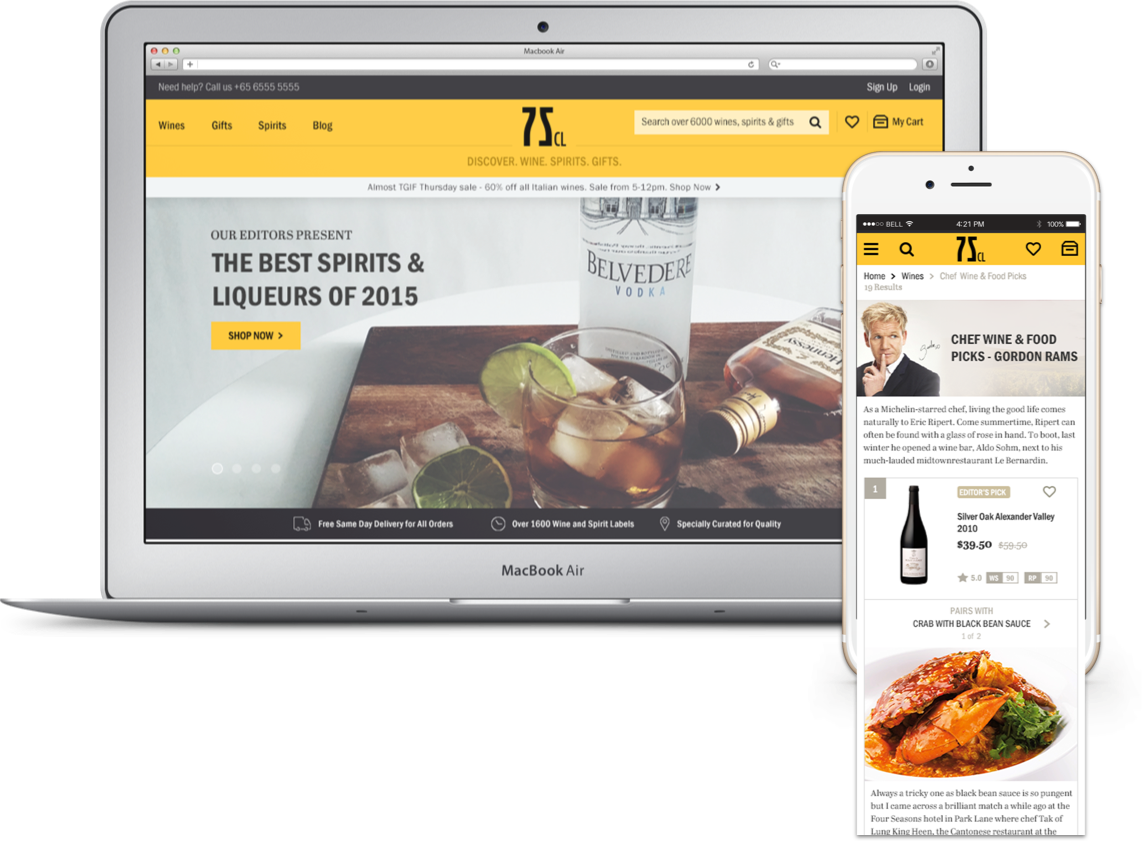 Understanding how people purchase wine
Everyone buys wine in a different way based on their knowledge, context and habits.
In order to understand the best approach on how users decide which wine to purchase, we
Interviewed different wine enthusiasts type of users in a context of a wine fair
Conducted competitor analysis to observe patterns and opportunities
Mapped out customer needs and experience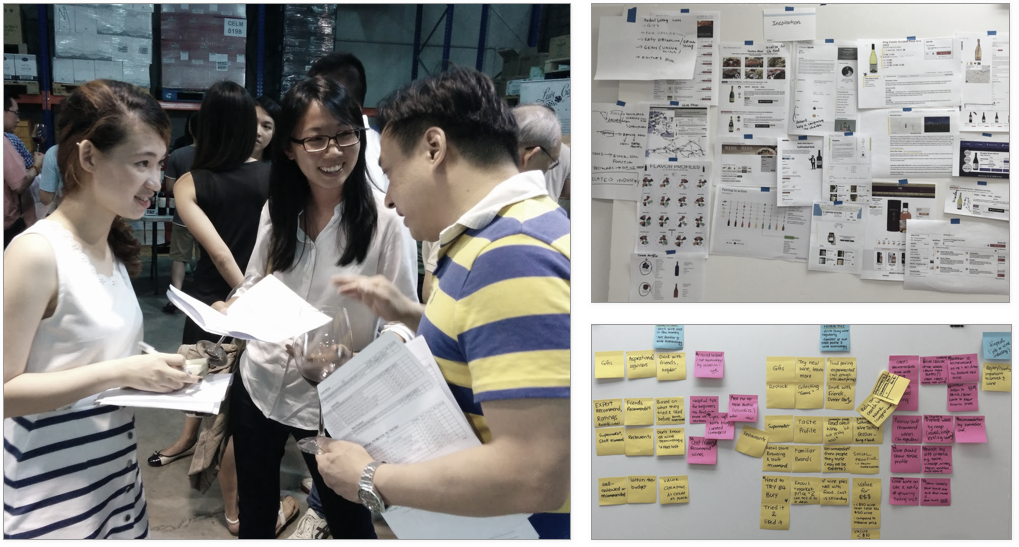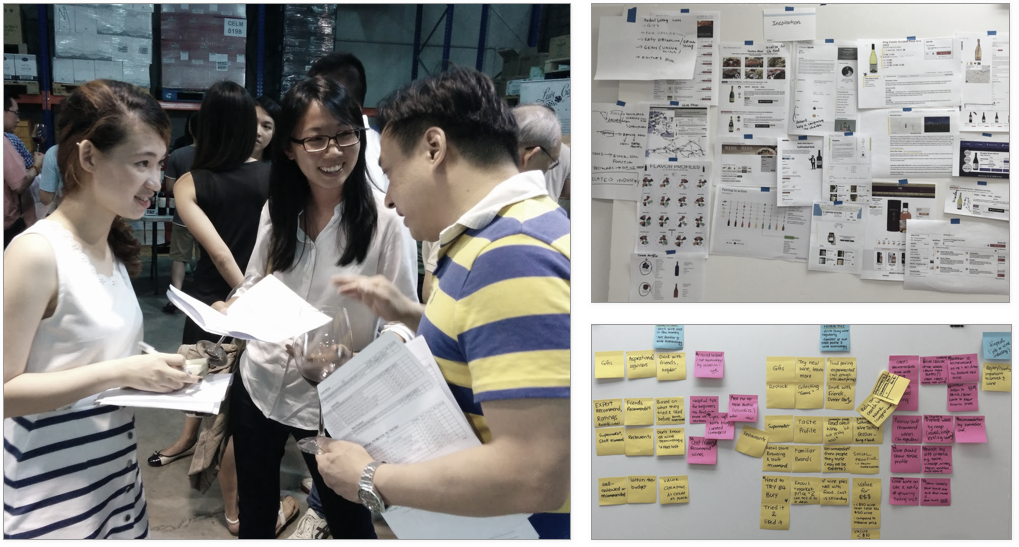 Finding wines for both beginners and pros
If you're buying a wine online that you've never tasted, it could be a hit or miss. We found that customers new to wine used awards and ratings to choose, while more experienced customers relied on their knowledge of the wine areas or grape varietal. We sketched ideas on how to help both groups of customers easily find wine.